Our Lady of the Sacred Heart Catholic Church, Mill Lane, Weston-in-Arden, Bulkington, Warwickshire CV12 9RU
Parish Priest: Father Michael Gamble S.T.B. (Dean)
St Francis of Assisi Catholic Church, Rye Piece Ringway, Bedworth, Warwickshire CV12 8JH
Parish Sisters: Sister Mary Jane and Sister Navya
St Francis Catholic School, Rye Piece Ringway, Bedworth, Warwickshire CV12 8JN
Part of the Archdiocese of Birmingham: Registered Charity No. 234216 Last update: 29 June 2018
If you are a new parishioner or have not yet completed a Parish Census Form, click
HERE
.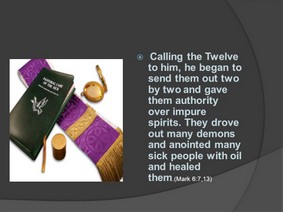 Sunday 15th July 2018 - Fifteenth Sunday in Ordinary Time (B)
"He began to send them out." Mark 6:7-13
Click
HERE
for Mass times
Click
HERE
for latest pictures
Click
HERE
for Parish Webcams
Father Michael Gamble S.T.B.
St Francis of Assisi Catholic Church
St Francis Catholic Primary School
YEAR FOR PRIESTS 2018-1019
God our Father, we praise you for the gift
of the priesthood in your Church,
and for the ministry of priests
in service of your people.
We thank you for the precious gift of your Son,
received at the hands of your priests.
We pray for all the priests of the Archdiocese of Birmingham.
May they find inspiration and encouragement from the laity,
deacons and religious, and from each other.
We recall, with gratitude, the priests who have been a
source of grace in our lives.
[We pray especially for Fr. Michael Gamble]
Be watchful over your priests, Lord, we pray.
Give courage to those who serve you,
and grant them their eternal reward.
Have mercy on those who have struggled to stay close to you.
Most Sacred Heart of Jesus, we place all priests of the
Archdiocese of Birmingham under your protection.
Be present in the hearts of all our priests.
May their hearts burn with love for you.
We pray that all priests experience the joy of the Gospel
in their lives, and are constantly enriched by your Word.
Most Sacred Heart of Jesus, renew all priests in their service of God.
Most Sacred Heart of Jesus, guide all priests along the right path.
Most Sacred Heart of Jesus, grant all priests patience and fortitude.
Most Sacred Heart of Jesus, teach us compassion and understanding
for our priests.
Most Sacred Heart of Jesus, open our hearts to respond to
our own call to your service.
Most Sacred Heart of Jesus, nurture vocations to the priesthood
in our families, parishes and schools.
Most Sacred Heart of Jesus, bless the priests and people
of our parishes, and fill our hearts with your mercy. Amen