Debary family
The DeBary Family of Weston Hall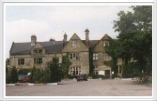 The Manor of Weston-in-Arden has a long and interesting history. The earliest records tell us that one Roger de Waterville was Lord of the Manor of Bulkington in 1143 and on his death, the estate passed to his nephew Ernald de Bois. Six generations later in 1313, William de Bois still held the manor and lands which was now centred at the hamlet of Weston-in-Arden.
The manor then passed via the Cantilupe family to the Zouche family where it remained until Edward, Lord Zouche sold the estate to Humphrey Davenport and Richard Bucknam in 1580. Later in 1589 Davenport sold to Sir Christopher Yelverton. In 1655 Sir Henry Yelverton sold to Sir Richard Samwell of Upton, Northamptonshire and on his death the estate passed to his son Richard. In 1710 Sir Thomas Samwell sold the estate to John Hayward. The Hayward family would later provide the link to the Debary family.
By 1735 one half of the manor was owned by Mary Hayward which in turn passed to Richard Hayward in 1769. The other half was owned by George Purefoy whose son Gamaliel sold his share to Anthony Stoughton in 1652. This share in turn passed to George Stoughton and to James Money, his son-in-law in 1769. In 1785 William Money, son of James and Richard Hayward were joint Lords of the Manor.
Ann Hayward, the daughter of Richard Hayward, married Rev Peter Debary who was Anglican vicar of the parish of St Peter in Hurstbourne Tarrant, near Newbury from 1755 to his death in 1814. The earliest records show the spelling of the family name as 'Debary' and later as 'de Bary.' Peter was born in 1724 and studied at Trinity College, Cambridge where he obtained his B.A. in 1745 and M.A. in 1749. He was ordained in 1748. The couple had five children, Ann, Sarah, Peter, Susannah and Mary.
In 1800, Peter Debary, his wife Ann (nee Hayward) and Thomas Weston were joint Lords of the Manor though it is unlikely that the Debarys ever lived at Weston Hall. Peter was kept busy with his parish and indeed from 1772 managed a second parish at Burbage, Wiltshire as well as his own in Hurstbourne Tarrant. While resident in the village, the Debary family became friends with Jane Austen and are frequently mentioned in Jane's letters to her sister. Peter died at the age of 90 in 1814 and is buried along with Ann his wife and their daughters Sarah, Ann and Susannah in the churchyard. In the chancel of St Peter's church a plaque bears the following inscription.
"Sacred to the memory of Sarah, youngest daughter of the late Rev Peter Debary and Ann his wife, who departed this life 7th January 1823. Also of Ann her eldest sister who died 11th September 1834. Also of Susannah their sister who died 9th October 1844 aged 89."
Their remaining daughter Mary died aged 88 in Surrey in 1854. Peter and Ann's only son Peter (junior) was born in 1764 and followed a similar path to his father. He too studied at Trinity College, Cambridge where he obtained a B.A. in 1787, M.A. in 1790 and B.D. in 1830. He was ordained Anglican priest at Westminster on 21st September 1790. From 1788-1796 he was usher at Westminster School, Rector of Eversley, Hampshire 1806-1823, Vicar of Aysgarth, Yorkshire 1824-1830 and Rector of Orwell, Cambridgeshire 1830-1835. It seems that Peter (junior) never married though he did inherit his mother's share of the Weston estate and did live at Weston Hall probably from 1835 until his death in 1841 aged 77. Like the rest of the Debary family he is honoured in St Peter's church in Hurstbourne Tarrant where the following inscription can be seen in the chancel. "Sacred to the memory of Rev Peter Debary B.D. of Weston-in-Arden, Warwickshire late Senior Fellow of Trinity College, Cambridge. He died 9th October 1841 aged 77."
On the death of Peter Debary (junior), the Weston estate passes to Richard Brome de Bary and Thomas Weston as joint lords. Richard was the son of Richard Debary, a successful solicitor of Lincolns Inn Fields, Camden, London. Born in 1777, he married Anne Phoebe Downman, daughter of the painter John Downman, on 22nd February 1810. Anne died in January 1826 and Richard in February 1829 aged 52.
Richard Brome de Bary was born in 1813 and married Elizabeth Letitia Holcombe at St George's, Bloomsbury on 21st February 1839. Elizabeth was born in 1817, the youngest daughter of Lt. Col. Holcombe C.B. In 1840, Richard was called to the Bar and became a successful barrister. Two years later in 1842, Richard with his wife and three children was received into the Catholic Church. Soon afterwards the family established a Catholic mission in Weston Hall consisting of an upstairs chapel dedicated to Our Lady of Bethlehem. The mission was served by the Dominican Fathers at nearby Hinckley.
The de Bary conversion stemmed from the Oxford Movement, an affiliation of High Church Anglicans, most of whom were members of the University of Oxford, who sought to demonstrate that the Church of England was a direct descendant of the Christian church established by the Apostles. It was also known as the Tractarian Movement after its series of publications 'Tracts for the Times' (1833-1841). Prominent members were John Henry Newman, a fellow of Oriel College, Oxford and vicar of the University Church of St Mary the Virgin, John Keble, Archdeacon Henry Edward Manning, Richard Hurrell Froude, Gerard Manley Hopkins, Robert Wilberforce, Isaac Williams, and Sir William Palmer. Elizabeth de Bary died at Weston Hall in 1853 after a period of declining health and in accordance with her expressed wish she was buried at the Dominican Convent at Clifton. Richard was buried in Bruges, Belgium where he died in 1858.
The couple's eldest son Richard Lerins de Bary inherited the Weston estate following the death of his parents. He is also registered as sole Lord of the Manor of Weston in 1874. Born in 1841, he married Mary Pauline Mostyn on 7th October 1862. The couple had six surviving children; Richard Brome born in 1866 at Weston Hall; Peter Hildebrand Pius born 1868 at Weston Hall; John Louis Hubert born 1871 at Weston Hall; Mary Pauline born 1872 in Reigate, Surrey; Mary Angela born 1873 in Galway, Ireland and Michael born 1878 in Bruges, Belgium. Both Mary Pauline and Mary Angela became Roman Catholic nuns.In September 1869, a new Roman Catholic Church was opened next to Weston Hall in Mill Lane. Largely the gift of Richard Lerins de Bary, the church of Our Lady of the Sacred Heart had as its first priest Father Anselm Gurdon. Until the 1890s this church remained something of a private chapel for the de Bary family who sponsored the priests who served the church. From 1892 to 1927 the embryonic parish was served from nearby Bedworth. Following the death of Richard Lerins de Bary at Weston Hall in 1891, de Bary influence declined at Weston-in-Arden. The manor and estate was bought by Francis A. Newdigate of Arbury Hall, Nuneaton who is recorded as Lord of the Manor of Weston from 1891 to 1920. Evidently F.A. Newdigate did not live at Weston Hall as the 1901 Census records only servants as being in residence.
In 1920 the manor and estate was bought by Lt. Col. F. B. Leyland who was the last private owner. During World War II the Hall was used as a local base for the Home Guard. Following the death of Lt. Col. Leyland in 1958, Weston Hall fell into decline until it became a hotel. With its seven acres it is presently owned by Best Western Hotels, Clifton Moor, Yorkshire.
Mike Martin April 2007